MOST POPULAR
CliftonStrengths 34
Discover what makes you unique. Your customized CliftonStrengths reports and guides will help you understand what you do best and how to use your talents to live your strongest life.
Now Only € 67,00
LEARN MORE
Already have your Top 5? Unlock your full 34 for only € 56,00
RECOMMENDED FOR YOUR ROLE
Invest in your development. Invest in your team.
See the newest products we have to offer related to your role.
Employee Survey
Gallup's Q12 Employee Engagement Survey
€ 16,00 per participant
Each question is scientifically tested and validated
Includes extensive database comparisons
Comes with best-practice advice for managers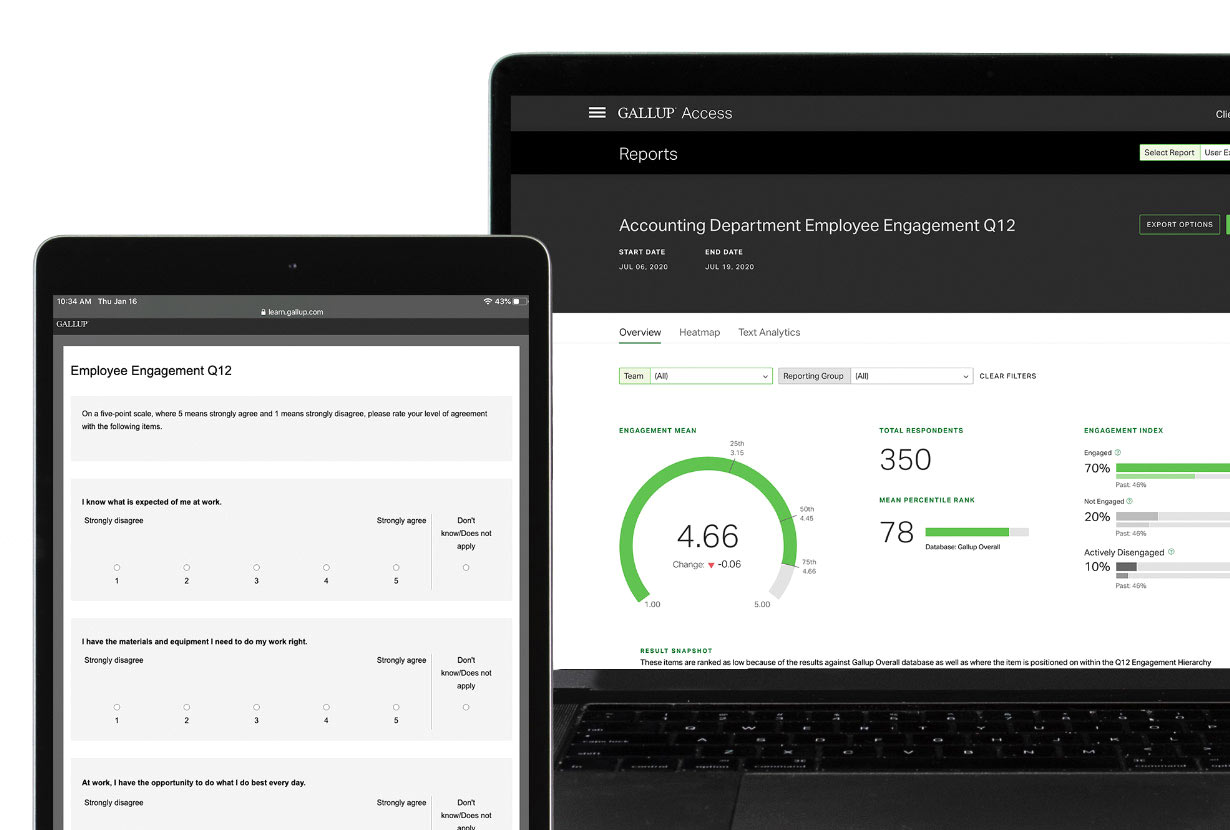 }