Free Shippingon orders over $150
Gallup Global Strengths Coach (Virtual)
Help teams and individuals learn, grow, develop and achieve personal and professional success when you learn how to apply the principles of strengths-based development to your coaching. This course was formerly called Accelerated Strengths Coaching.
When
Aug 07, 2023 - Aug 10, 2023
1st Day

8:30 a.m.-5 p.m.

2nd Day

8:30 a.m.-5 p.m.

3rd Day

8:30 a.m.-5 p.m.

4th Day

8:30 a.m.-5 p.m.
All times are Eastern Time
Full Agenda

Course agenda subject to change

The Breakthrough of Strengths
You as a Coach
Establish the Coaching Relationship
Help Clients Understand Their Strengths Profile
Help Clients Understand and Appreciate Their Strengths
What About Weaknesses?
Help Clients Invest in and Develop Their Strengths
Digging Deeper Into CliftonStrengths Themes
Pursuing a Life Well-Lived
Theme Dynamics
Coaching Practice
Your Continuous Development
Coaching Managers and Teams
Strategies for Building a Strengths-Based Culture
Strengths-Based Coaching Activities for Teams
---
Course Details
Language

English (USA)

Prerequisites

Register By

Jul 24, 2023

Status

Available
---
Still have questions about this course?
About the Course
What Is Gallup Global Strengths Coach?
The virtual Gallup Global Strengths Coach course is a four-day course that prepares you to be a high-impact strengths coach.
Based on more than four decades of studying talents and success, this course prepares you to apply the principles of strengths-based coaching.
Who Should Attend
This course is for people who develop others through coaching conversations, including educators, independent professional coaches, corporate coaches, executive coaches, and managers and leaders in any setting.
What You'll Learn
This advanced course will teach you how to apply Gallup's unique CliftonStrengths approach to coaching, giving you the tools, techniques and experiences you need to help others perform at their best.
You'll learn how to guide people to invest in their talents, develop themselves, overcome weaknesses, tackle challenges, work effectively on teams and much more.
The Virtual Experience
Gallup virtual courses don't just replace an in-person course. They're an experience unto themselves.
Designed for adult learners, this live virtual course combines video calls and independent learning assignments that prepare you to integrate new tools and discoveries into your everyday life, right away.
You'll meet a network of instructors and classmates and work together with full video, audio and interactive functionality, including chat and breakout conversations.
With Gallup's virtual expertise, the possibilities for transformative learning are endless.
What's Included
What's Included
When you take this course, you get practical and proven resources that set you up for success as a strengths coach.
For courses that include physical materials, Gallup will deliver them to the shipping address that you provide during the course registration process.
Gallup Certification
Gallup certification carries with it the full weight of Gallup's knowledge, credibility and integrity. Completing the Gallup Global Strengths Coach course sets you on the path to becoming a Gallup-Certified Strengths Coach.
Professional Credit Hours
Participants who successfully complete Gallup courses can earn professional credit hours from leading organizations, including ICF, HRCI and SHRM. Credit hours may vary by course and course type. For more information, contact CEU@gallup.com.
CliftonStrengths Coaching Starter Kit (Digital)
Your essential coaching tools now fit in the palm of your hand. Suitable for coaches of all experience levels, this digital kit equips you to help others lead stronger, more productive lives.
Strengths-Based Coaching With Managers and Teams Kit (Digital)
Coach managers and teams to greatness when you help them apply their strengths to even the toughest challenges. With this digital kit, your coaching resources and tools are as near as your favorite device.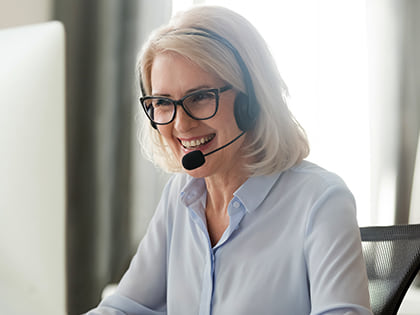 One-on-One Coaching Conversation With a Gallup Strengths Coach
After attending this course, you'll have a coaching call with a professional Gallup Strengths Coach. Together, you will discuss how to apply and integrate the concepts you learned in the Gallup Global Strengths Coach course. You'll get personalized guidance to help you achieve your goals, improve your effectiveness and lead others.
Additional Items Included
Paired Up Booklet (An Examination of Theme Dynamics)
Theme Tile Picture Cards
Openings/Discussion Cards
Winners Cards
Learning Journal
Downloadable coaching resources
Frequently Asked Questions
Frequently Asked Questions
What is the difference between these courses: Gallup Global Strengths Coach; Successful Strengths Coaching; and Coaching Individuals, Managers and Teams?

All three of these courses start you on your journey to becoming a Gallup-Certified Strengths Coach. The Gallup Global Strengths Coach course is the full curriculum that you need to complete for certification.

For scheduling or budgetary reasons, some people choose to split the curriculum into two courses versus taking the Gallup Global Strengths Coach course. The Successful Strengths Coaching course is the first part of the curriculum. And the Coaching Individuals, Managers and Teams course is the second part of the curriculum. Because these consecutive courses make up the full curriculum, the Successful Strengths Coaching course is a prerequisite for the Coaching Individuals, Managers and Teams course, so you must take it first.
The course description references digital materials. How will I receive those?

Once you complete your course registration, you will receive instructions for how to access your digital materials on Gallup's learning platform within Gallup Access.

Please note: Participants of non-English courses will receive all course materials in print format, not digitally.
How do I get my coaching certification?

The week after your course(s), you will receive an email invitation to complete your coaching application. Once submitted, you will need to take an online, self-paced certification exam. You will also be asked to submit evaluations of coaching sessions you have performed. After successfully completing these steps, you will be notified of your certified coaching status and invited to create a profile on Gallup's Certified Coaches Directory. You will also receive a digital copy of the Gallup-Certified Strengths Coach logo.
What are the benefits of being a Gallup-Certified Strengths Coach?

When you become a Gallup-Certified Strengths Coach, you get to empower others to accomplish great things by doing what they naturally do best. You'll also be able to:

distinguish yourself as a Gallup-Certified Strengths Coach
receive discounted CliftonStrengths assessment access codes
promote your coaching services on Gallup's Certified Coaches Directory
access ongoing continuing education opportunities
connect with a powerful global community of coaches
What are the differences between in-person courses and virtual courses besides the format?

Gallup has been using different teaching modes to deliver client learning for years. A Gallup expert leads every course, whether you choose to attend virtually or in person, and the learning resources and materials are the same. Some virtual courses may offer slightly more professional credit hours compared with the in-person option.

Our in-person courses are held in major cities throughout world, including at Gallup offices, hotels and partner organizations. These instructor-led courses offer you all the benefits of a traditional in-person learning experience.

And now, our most popular courses are available in a virtual format. Gallup's instructor-led virtual courses are interactive -- complete with live video calls, breakout activities and chat functionality for participants. Virtual courses are offered in a variety of time zones to accommodate your schedule.
What if I have more questions about Gallup courses?

Please see our Gallup Courses FAQ for general information about Gallup courses.